Prof. Omid Mahian
Xian Jiaotong University, China
Title:to be updated
Abstract: to be updated
Biodata: 2006-2009, M.Sc in Mechanical Engineering, Ferdowsi University of Mashhad
Sep. 2010- July 2016, Ph.D in Mechanical Engineering, Ferdowsi University of Mashhad
Jan. 2017- Feb. 2018, Postdoctoral in Mechanical Engineering, King Mongkut's University of Technology Thonburi

Scientific Research
1. Solar Energy Systems
2. Entropy generation and exergy analysis in energy systems
3. Heat transfer in Nanofluids
4. Solar stills
5. Studies related to Ethics and Scientometrics

Invited Speaker I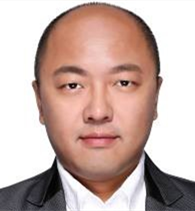 Prof. Zhenyuan Zhang
University of Electronic Science and Technology of China, China
Title:to be updated
Abstract: to be updated
Biodata: Prof. Zhengyuan Zhang graduated from Chang'an University with a bachelor's degree in 2007, and graduated from The University of Texas at Arlington with a doctorate in 2015. Since 2015, he has worked in the School of Energy Science and Engineering, University of Electronic Science and Technology of China. Mainly engaged in smart grid, power system analysis, power system wide-area measurement and control, power market research, power system protection and arc safety research. Participated in a number of scientific research work of IEEE and the United States Department of Energy (DOE), participated in many international and domestic academic conferences and technical exchange activities, and has published more than 10 international academic papers, including the first author SCI searched 7 articles, and the US national invention patent 1 item, participated in the formulation of 1 IEEE standard.
Invited Speaker II

Prof. Frank Gunzer
German University in Cairo, Egypt
Title: To be updated
Abstract: To be updated.
Biodata: 2017 Full Professor, Faculty of Information Engineering and Technology, German University in Cairo, Egypt
2014 Co-founder of the Center for Computational Engineering, German University in Cairo, Egypt
2011 Head of Electronics Engineering Department, German University in Cairo, Egypt
2010 Assoc. Prof., Faculty of Information Engineering and Technology, German University in Cairo, Egypt
2009 Guest Scientist in the research unit of Draeger, Luebeck, Germany (begin of a cooperation including regular research stays for research and development of pulsed ion mobility spectrometry as a tool for environmental monitoring)
Honorary Award:
2013, 2017 Scholarship of the German Academic Exchange Service (DAAD) in the framework of the international scientific exchange program (WAP)
2004 Familie-Schindler-Foerderpreis Award for the doctoral thesis, Christian-Albrecht-University, Kiel, Germany
Prof. Gunzer is a specialist in (laser) mass spectrometry and ion mobility spectrometry. His research activities concentrate on device development/improvement regarding resolving power etc., and the application of theoretic principles such as quantum chemical calculations and theoretic ion mobility calculations as well as simulations for the device development. Currently, he works on a novel high resolving power Cassinian Ion Trap. The analytical focus is on smaller molecular systems typically found in hazardous substances.