Prof. Kyuro Sasaki
Kyushu University, Fukuoka, Japan
Biodata: Kyuro Sasaki is a professor of Department of Earth Resources Engineering, Faculty of Engineering, Kyushu University, Japan (KU) since 2005. He had taught at Mining College, Akita University for 20 years, and moved to KU. He holds BS, MS and PhD degrees from Hokkaido University, Sapporo, Japan. His research interests are fluid mechanics and heat & mass transfer phenomena in mineral resource productions, and published recently several papers on Heavy Oil Recovery, Coal Spontaneous Combustion, Soil CO2 Emission related to Onshore CCS, CO2 Geological Storage(CCS). He has recently studied CO2 behaviors in reservoir conditions with experiments and and numerical simulations. Dr. Sasaki has a professional experience in system design, and a member of MMIJ, JAPT and SPE.


Plenary Speaker I

Prof. Frank Gunzer
German University in Cairo, Egypt
Biodata: 2014 Co-founder of the Center for Computational Engineering, German University in Cairo, Egypt
2011 Head of Electronics Engineering Department, German University in Cairo, Egypt
2010 Assoc. Prof., Faculty of Information Engineering and Technology, German University in Cairo, Egypt
2009 Guest Scientist in the research unit of Draeger, Luebeck, Germany (begin of a cooperation including regular research stays for research and development of pulsed ion mobility spectrometry as a tool for environmental monitoring)

Honorary Award:
2013 Scholarship of the German Academic Exchange Service (DAAD) in the framework of the international scientific exchange program (WAP)
2004 Familie-Schindler-Foerderpreis Award for the doctoral thesis, Christian-Albrecht-University, Kiel, Germany
Plenary Speaker II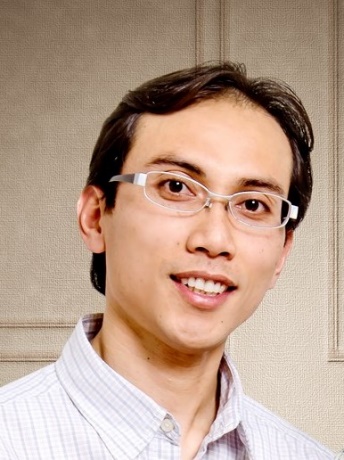 Prof. Muhammad Aziz
Tokyo Institute of Technology, Japan
Biodata: Dr. Aziz received his B. Eng, M. Eng, and D. Eng degrees from Kyushu University, Japan, in 2004, 2006, and 2008, respectively. He previously worked for Seiko-Epson Corp., Japan, until 2009, and completed his postdoctoral at The University of Tokyo in 2011. Then, he moved to the Tokyo Institute of Technology, Japan, as assistant professor, after which he became an associate professor at the same university in 2015.
His general research area is energy systems. His research interest includes power generation, renewable energy utilization, process modeling, smart grid, electric vehicle, battery, and hydrogen production and utilization. He has authored more than 100 peer-reviewed journals, books, and book chapters. Recently, he received several awards including Outstanding paper award from Journal of Chemical Engineering of Japan in 2013, Japan Institute of Energy Award for Encouragement in 2016, and the Best Paper Award from Japan Society of Energy and Resources in 2018.